Life Skills Classes for Independent Living
This class is an 8-week course that meets weekly and covers a variety of topics and skills.
During this class, our Life Skills Instructor will guide you through the following topics:
Healthy foods
Kitchen Safety
Cooking
Rideshare
Money Management and banking apps
Prescription Apps and refills
Social / Emotional skills
Calendar / Appointment Reminders / Alarms
and more
next course begins!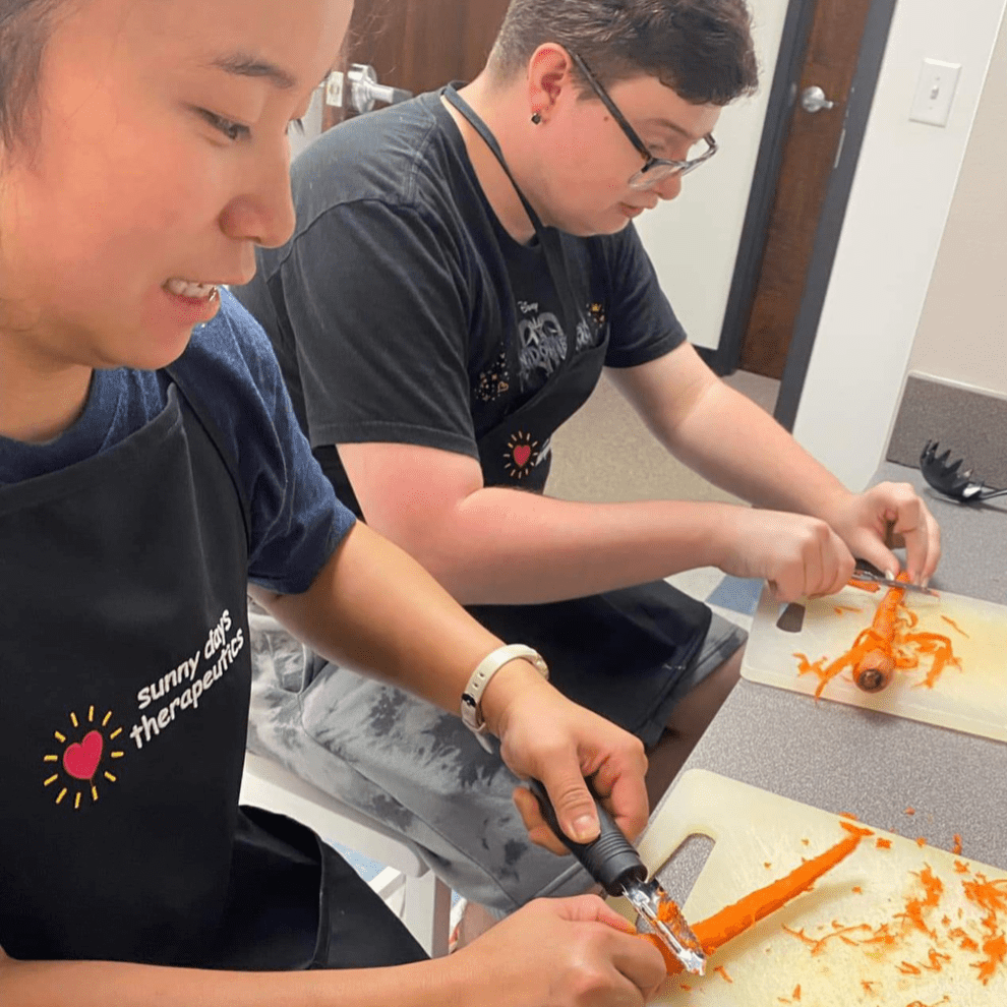 Meet the Life Skills Instructor
Life Skills for Ages 11-17
Meets Mondays 5:30-7:30 pm
Topics Include:
Coping Skills
Organization
Cleaning
Hygiene
Self-Advocacy
And More!
Life Skills for Ages 18+
Thursdays 6:30-8:30 pm
Topics Include:
Nutrition
Kitchen Safety
Fire Safety
Cooking
Rideshare Apps
And More!