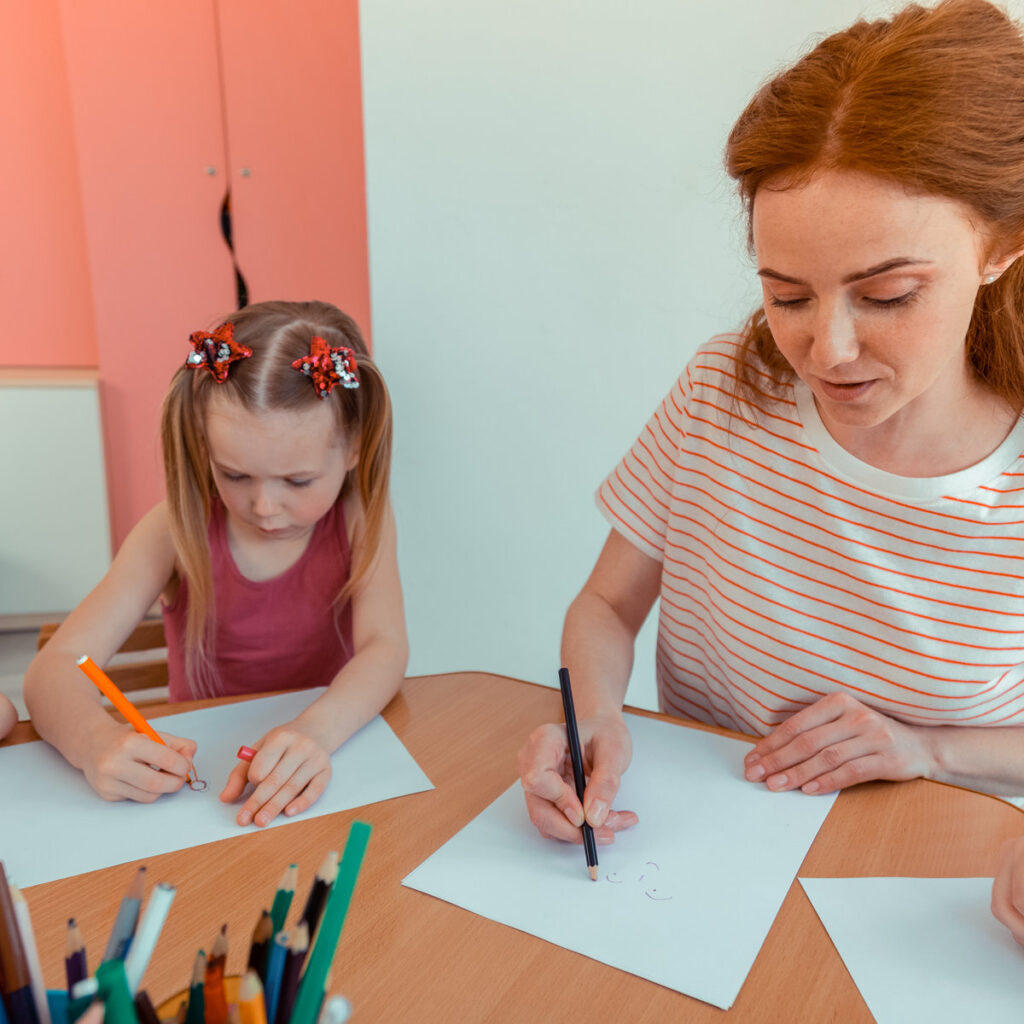 Are you experiencing any of the following?
Difficulty with adjusting to new situations?
Having a hard time with past trauma or bullying?
Experiencing anxiety?
Having growing pains?
Struggling with an attention disorder?
Dealing with grief and loss?
Need to improve fine or gross motor skills?
Need to improve communication skills?
Need help with cognitive processing?
ART THERAPY CAN HELP!
Art Therapy for Speech Goals
Art therapy can be a form of communication development which allows you to express yourself through the use of various art mediums. You are encouraged to discuss your art as you create, when it's complete and also to share with others at their comfort level.  If you, or someone you love, needs help with verbal expressions and / or auditory comprehension, we have many fun art therapy treatments to engage all of the senses.
Art Therapy for Motor Goals
Working with various art modalities will help gain hand-eye coordination, flexibility, and hand strength.  Making collages requires tearing, cutting and opening / squeezing glue jars, working with clay requires rolling, forming, pinching and twisting.  Painting also helps gain dexterity by using various paint brush sizes, making jewelry requires threading beads, etc. All of these various art therapies are so fun and engaging, plus improves fine and gross motor skills without it feeling like work or exercise!
Art Therapy for Sensory Processing Disorder
The creative activities offered in art therapy offer unique ways to gain a sense of control of your surroundings.  Our art therapist can help those with visual and auditory processing difficulties experience breakthroughs in a fun and comfortable environment.  The slow exposure to new materials can increase self-esteem, personal awareness and personal growth.
Offerings
1:1 Art Therapy – an art therapist working with an individual to create and implement a treatment plan.  Interventions used will be based on art experiences that are motivating for the individual and that also focus on their specific needs, abilities and goals.
Group Therapy – Our art therapist will lead each group therapy using various art supplies to help with expression and goals.  Group therapy is also a great way to work on social skills!  Groups offered include "My Little Love & Me" for parents and children 5 and under to participate in together.   School aged groups for individuals aged 6 to 17 and groups for our 18+ community.  Each group has targeted goals!  Check out our group calendar for a group that will help you achieve your goals!
What is Art Therapy?
The American Art Therapy Association (AATA) defines Art Therapy as "Employing the creative process of art-making to improve and enhance the physical, mental and emotional well-being of individuals of all ages with the aim of resolving conflicts and problems, developing interpersonal skills, managing behavior, reducing stress and increasing self-esteem and awareness."
The main goal of art therapy is to improve the patients' ability to function and their sense of wellbeing. Art therapists are trained in both art and therapy. Art therapy is not about producing a beautiful piece of artwork but instead to help the patient express emotions and traumas and release energy in a safe and therapeutic manner that is socially acceptable.
Art therapy uses creative art media and the completed artwork as a therapeutic and healing process. Art mediums used at Sunny Days will include painting, drawing, sculpture or clay works, and collage, to name a few.
There are many types of art therapy, these are just a few of the many types of art we will be using to help our patients meet their therapy goals. The realizations that come out of art therapy may be ah-ha moments for the caregiver as well as the participant.